Dark Dimensions Horror Table at SaikouCon 2020
Dark Dimensions will be hosting a horror table with info about the 2020 convention, some giveaways, and more fun at our sibling anime convention, SaikouCon, for their 2020 show just over a month before Dark Dimensions 2020! If you're into anime as well as horror and sci-fi stop by SaikouCon and check it out, this is the eighth SaikouCon and is shaping up to be one of the best years yet.

SaikouCon brings you anime and video game voice actors, original music, cosplay, cosplayer guests, 70+ hours of programming, great merchants, and amazing memories!
SaikouCon Anime Convention Info:
SaikouCon 2020, the convention's eighth year! Kick off a new decade with your friends at SaikouCon, the roaring 20s of the new millenium are here, let the party begin! SaikouCon 2020 will take place at The Mountain Laurel Resort located at 81 Treetops Drive, White Haven PA 18661 on August 7, 8, and 9 of 2020. As the new decade begins, we edge closer to the tenth anniversary of the convention... and what a ride those previous years have been! Now that SaikouCon has found a consistent home in Mountain Laurel Resort & Spa, we can finally give our all to the show itself rather than hunting for new digs for half the year's build up time, and we are ready to rock 2020 harder than any year of SaikouCon that has come before.

Are you ready to put the ROAR into the new Roarin' 20s with us?! Let's ROCK It!!!!

For full information on SaikouCon 2020, and to purchase advance tickets (pre-register), visit
www.saikoucon.com
Sept. 25 - Sept. 27, 2020: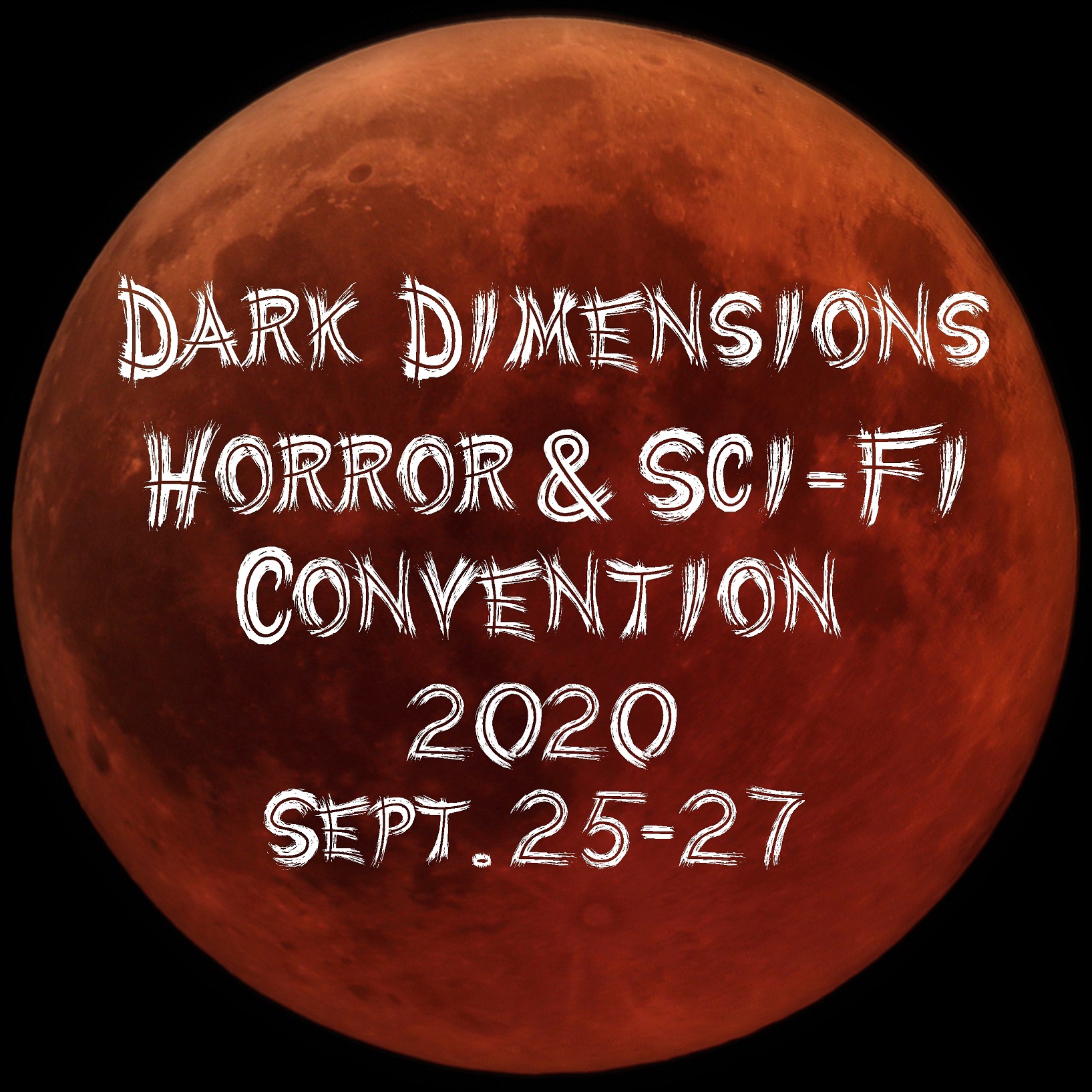 Dark Dimensons is a three day Horror and Science Fiction Convention located in Pennsylvania's Pocono Mountains with side events planned for the Lehigh Valley area of Pennsylvania. Dark Dimensions is the Tri-State area's newest horror and sci-fi convention, it is the sibling convention to SaikouCon Anime Convention and run by the same staff and backing company; Nerdy Rock n' Roller Productions.



Dark Dimensions offers the standard horror con experiences of autographs and photo ops with our celebrity guests and excellent genre specific shopping in our Merchant Zone, but the convention also ups the ante with panels, activities, video games, concerts, costume events, and more to fill your time with us with as much fun and spooky good times as possible.
Dark Dimensions will be securely processing all guest ticket sales through PayPal and handling ticketing in house, this is not only to streamline the registration process but also to keep costs as low as possible for you, our attendees. General Admission Advance Ticket sales close on September 11, 2020 at midnight and VIP Registration closes on August 28, 2020 at midnight (to ensure there is time to design and order the mini-posters that all VIP badge holders receive, and that they arrive in time for the convention). Visit the Tickets page for all the info on Advance Ticket purchasing and At Door Ticket Sales, and the benefits to purchasing Advance Tickets including VIP Tickets.
Dark Dimensions 2020 Guest Stars
Stan Konopka - Author
More Coming Soon!
Dark Dimensions 2020 Programming Schedule
Schedule will fill in as the year moves closer to Dark Dimensions Weekend, with full schedule set for release on August 1, 2020

Dark Dimensions Fri. 9/25:
Dark Dimensions Sat. 9/26:
8 AM -
Advance Ticket Pick Up &
At Door Ticket Sales Open


Lobby of the Mountain Laurel Resort & Spa

10 AM -
Show Open
(Panels & Merchant Zone)
11 AM -
Autograph Lines Open
Special Events Hall of the
Mountain Laurel Resort & Spa
6 PM -
Autograph Lines Close
Special Events Hall of the
Mountain Laurel Resort & Spa
7 PM -
VIP Wine & Cheese Tasting
w/ 2020 Guest Stars*
Duration: 90 Minutes
Special Events Hall of the
Mountain Laurel Resort & Spa
7 PM -
Merchant Zone Close
7:30 PM -
Advance Ticket Pick Up &
At Door Ticket Sales Close


Lobby of the Mountain Laurel Resort & Spa

12 AM -
Midnight Horror Classics
Double Feature: Vampire Night
feat. Nosferatu The Vampyre (1922)
& The Satanic Rites of Dracula (1973)
Theater Room (North Packer Room) of
the Mountain Laurel Resort & Spa
Dark Dimensions Sun. 9/27:
8 AM -
Advance Ticket Pick Up &
At Door Ticket Sales Open


Lobby of the Mountain Laurel Resort & Spa

10 AM -
Show Open
(Panels & Merchant Zone)
11 AM -
Autograph Lines Open
Special Events Hall of the Mountain Laurel Resort & Spa
2 PM -
Advance Ticket Pick Up &
At Door Ticket Sales Close


Lobby of the Mountain Laurel Resort & Spa

4 PM -
Merchant Hall Close
6 PM -
Show Close
* = Sparkling Grape Juice will be served as well for those under the age of 21 and for those that do not partake alcohol

Red text indicates links to Facebook event pages for each panel, event, concert, and screening for the full info on each and to RSVP to each individual part of our 2020 programming to receive notification if any changes are made to that particular event's scheduling and/or any other important info regarding that event